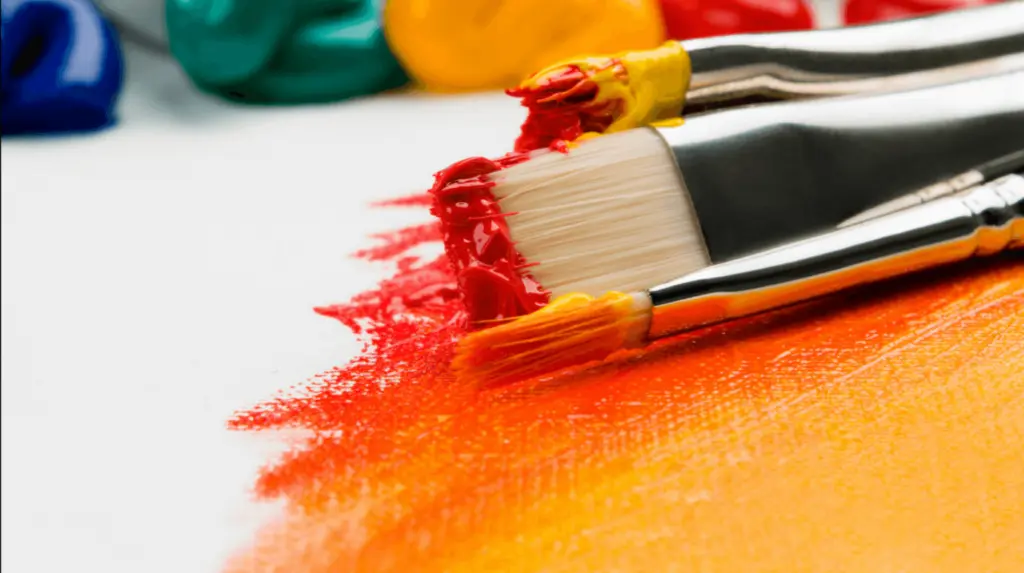 If you're an original artist or do artwork reproductions, you'll want to find just the right canvas to work with, one that gives the best results depending on the medium you are working in and where the artwork is to be displayed. Not all canvas fabric is the same, so in this article, we'll be taking a closer look at the canvas for your art so you can make the right choices.
Different Types of Materials Used for Canvases
These days, your choices for painting canvases are varied. Traditionally, in days gone by, painting canvases were mostly cotton or linen. These days, there are various blends depending on the medium and the artist's preferences. You can now get cotton/polyester blends, with either matte finishes for painting, or a more glossy finish for photography and art reproduction purposes. While having more options may seem confusing at first, it's actually a lot better, as once you understand the differences in the materials, you'll be able to choose the exact canvas that's best suited to the application, giving you the very best results.
Canvas Choices for Painting With Acrylics
Different painting mediums work better on different surfaces. This not only includes the application of the paint but how well it lasts after the artwork is finished. However, some artists may prefer a different painting surface to another, so it can be subjective. Many artists recommend linen for acrylic painting and consider it the best of the best. The surface makes it easy to apply acrylic paint and linen tends to preserve the paint and brightness of color for longer. It's more expensive than some other canvases, but worth it for longevity and quality. The cheaper canvas material is a cotton duck canvas. It's almost as good as linen but more affordable.
Also read about: Career opportunities in the automobile industry
Best Canvas for Oil Painting
Once again, both cotton and linen are the two top materials of choice for artists who paint with oils, but cotton/polyester blends with a matte finish are also seeing an increase in popularity, due to their hardiness and competitive pricing. Once again, it can often come down to finances when choosing a canvas material for painting with oils. Many artists believe linen (also known as flax) gives the best results over the long term, but cotton/poly is extremely durable and there is less chance of an unprimed canvas being degraded by the paint seeping into the fibers.
Canvasses for Art Reproduction and Photography
When it comes to art reproduction and photography, processes are a little different, as the canvas is being printed on rather than painted on. While photos and art reproductions could simply be printed on various types of paper, for the purpose of aesthetics and longevity, it's best to print them on a canvas. This is particularly important for gallery displays, as merely printing on paper just wouldn't make the grade. For something extra special, there are cotton and polyester blend canvasses with a metallic finish that delivers spectacular results. If the metallic look is not desirable, then go for a semi-gloss or matte finished cotton/polyester plain canvas instead. These canvases have been specially designed for both art reproduction and photography and are suitable for displays in both art galleries and museums. If you want something extra special though, be sure to check out the canvases with a metallic finish.
Waterproof Canvas Fabric
If you're in the market for waterproof canvas fabric, Australia offers up plenty of options from art supply stores and suppliers of quality fabrics and textiles. With so many artists and photographers in the country, there is canvas material for sale seemingly everywhere.
When would you want waterproof canvas fabric
If you are reproducing artwork or photography for display outdoors, you'll want to choose a canvas with waterproof and weatherproof qualities, otherwise, it'll degrade and look shabby in no time once exposed to the elements. You'll also want a canvas that's very tough to withstand the wind and not something that'll tear relatively easily. It's best to chat with your canvas supplier about the best canvases for outdoor use, or for any of the applications that you need a canvas for.