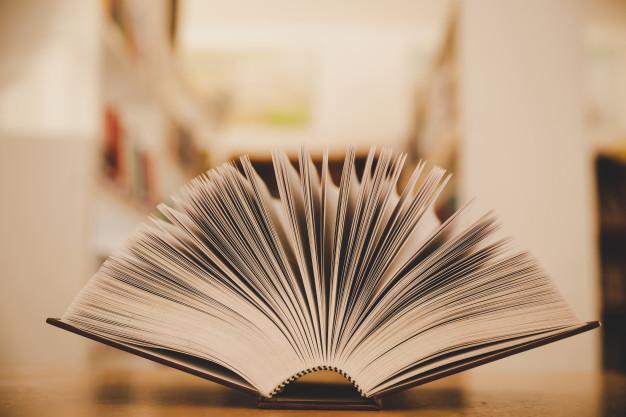 Are you a high school senior looking for scholarships to pursue your education? Then you are lucky! The most popular awards you can find by grade are scholarships for high school learners. You can start your search as early as now and start sending your applications. By doing so, you will be increasing your chances of getting more financial aid for your college education. And what's more, this could mean going to the college of your choice and learning for free!
How to find the scholarships
High school scholarships are announced every year or semester. There are many places where you can find scholarships for high school seniors. You can look at the national, state, and local sources. Private institutions, non-profit and military organizations also offer scholarship opportunities for seniors. You can visit the website for the specific donor offering or funding the scholarships and find out more about the schemes they are offering.
Categories of scholarships for high school seniors
Although many scholarships tend to focus on students' academic performance and their financial needs, many awards seek to support students based on their talent, area of study, ethnic background, and other extracurricular activities. The following are the types of scholarships you can find for a high school student:
1. Merit scholarships
These are awarded to students based on their excellent academic performance. To qualify for such awards, you will be assessed on criteria such as test scores, grades, or graduation ranking. They can also evaluate you in specific areas such as abilities, scientific orientation, or artistic skills. If you have high scores in your Board exams such as ACTs or SATs, you can apply for merit scholarships.
2. Local scholarships
Community organizations and international schools offer these types of scholarships. You can consult leaders in your community or senior leadership in your local school to find such offers and confirm if you can qualify.
3. Scholarships by area of study
If you are pursuing a particular field of study, you can find scholarships that suit you. For instance, if you want to be a nursing student, there are many scholarships you can apply for. The list is endless. Conduct some research on the area you want to study and the schools you intend to send your applications to. Some may require you to apply early. It is good to stay updated.
4. Military funding scholarships
If your parents serve in the military, are deceased or retired, you can qualify for such scholarships. Likewise, students who wish to join the military after completing their college studies can apply for military scholarships.
Also read about: Should You sell Your Pre Owned palladium and platinum or Not
5. Financial needs scholarships
These scholarships are offered to deserving needy students. If you have good academic scores and come from a moderate-income family, you can qualify for these scholarships.
6. Talent Based scholarships
These scholarships are awarded based purely on the talent of a student. If you have exceptional talent in critical areas such as sports and technology, you can apply for this scholarship category.
List of the top scholarships to consider
There are many scholarships in Tokyo that you can apply for as a high school senior. Some of the best programs to consider include:
I. Global Citizen Scholarship
GIIS Tokyo offers this scholarship to outstanding students. It supports high performing students from the region and offers them an opportunity to study in esteemed universities of their choice across the world. The scholarship gives students access to a unique learning experience that nurtures them to be well-rounded global citizens.
II. 9GEMS Holistic Development Scholarship
GIIS Tokyo awards this scholarship to students who show extraordinary talent in different areas such as sports, music, arts, and many others. This program has a unique framework that guides students in developing the right skills for future success. To be eligible, you need to make contributions in technology, performing arts, music, or sports.
III. Hideki Yukawa Global Skills Scholarships
The scholarship seeks to support and encourage students who are talented in technology. It recognizes students who have a natural orientation to digital tools and gadgets and inspires them to succeed in this technical field.
IV. Sadako Ogata Merit cum Means Scholarship
GIIS Tokyo awards this scholarship to provide financial support to deserving students and make it easy for parents across different financial spectrums to afford education.
V. Global Future Ready Merit Scholarship
This scholarship is awarded by GIIS Tokyo to students who show exceptional performance in their academics. The program gives such students a chance to enjoy a global learning experience. This paves the way for them to gain easy admission to top universities worldwide and enjoy excellent career options.
VI. MEXT Scholarships
The Japanese government awards these scholarships to different groups of students. If you are a high school senior seeking to pursue a bachelor's degree program, you qualify to apply for this scholarship. International students can also benefit from this scholarship program.
Tips for sending a winning application
Applying for scholarships is not just about filling the form and submitting your application. You have to be smart when doing so and ensure you meet all the requirements before clicking that 'submit' button. If you want to win a scholarship, these tips will help you a great deal:
Apply for as many scholarships as you can. Sending a single application is not enough to assure you. Competition for scholarships is high. Try your luck in different types of scholarships. As a high school senior, you already have an idea of your talent, have a record of your good scores, and can map out your profile. Look for scholarships that you can meet the criteria and apply as often as you can.
Do your research and understand what each scholarship requires. Plan to start sending your application as early as possible. You do not have to wait until you graduate out of high school to begin the process. You might miss out on early applications that could have been the best fit for you.
Have all the supporting documents with you. This includes copies of your academic performance, any contributions at key forums, household income, and tax certificate, among others. These documents are always crucial when it comes to solidifying your application and proving your eligibility.
Request for recommendation letters as early as possible. Select your referees wisely. Avoid picking family members and friends. As a high school student, you can consider your current teachers and faculty members. Ensure you pick someone who can give accurate information about you. They should be in a position to draft an incredible letter that will convince the selection panel to consider you for the award.
When you have everything intact, choose the right scholarships and start sending your applications. Fill the forms and give truthful information. Observe the word limit and be precise. Upload all the necessary documents and double-check your form to ensure you submit quality and error-free applications in a good time.
As you prepare to move into the next level of your academic journey, it is wise to plan for your education early enough. As a high school senior, you can choose to make your college education easy for you and your parents. Be open-minded and start the search process to help you get good scholarships to offset your tuition fees. Improve on your test scores and grades and refine your talents to increase your eligibility for many scholarships.