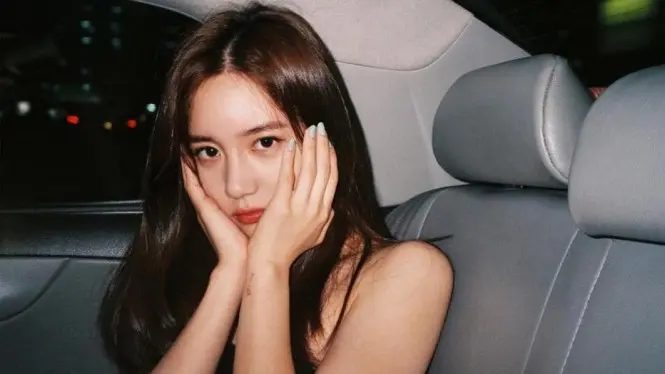 Han Seo Hee is a self-proclaimed feminist and a former South Korean trainee, who has been a part of many news headlines due to her involvement in different controversies. These controversies usually involve celebrities. That's the reason why Hee is not only famous in South Korea but in almost every country.
The 24-year old calls herself an influencer, actor, and feminist. She stays active on her Instagram all the time and it's one of the platforms where she starts the majority of her controversies. If you're interested, this article will give you a quick insight into all the famous scandals/controversies of Han Seo Hee's life.
Dating BigBang's T.O.P
For people who don't know, Hee first got the spotlight when she was involved with BigBang's rapper T.O.P. Back in 2017, a legal case was filed against T.O.P. where he was accused of smoking marijuana. Later, it was revealed that Han Seo Hee was the one who offered an electric cigarette that contained marijuana to the rapper.
Though Hee completely denied all these allegations, no one believed her at all. In fact, she was the only person in this entire case who received punishment at the end and had to even spend 120 hours of drug treatment sessions.
Meeting BTS' V at 19 in a Club
One of the most recent controversies of Han Seo Hee's life, which attracted many media outlets, was dating BTS member V. On her Instagram live, she made a statement that she met V in a club when they were 19. This statement went so viral that all news channels, magazines, and media outlets started backlashing on Hee.
Initially, she backed her claim and said that a mutual friend (Kim Ki-bum) had invited V to the club and she only met him for a few minutes. However, since everyone knew that V couldn't go to a club at 19, considering he was underage, Hee had to come clean and apologize publicly for her statement.
Also read about: What is the Average Salary of a Veterinary Technician
Gugudan's Kim Na Young and Hana
If you think the above two instances would stop Han Seo Hee from initiating new controversies, you're wrong. The model/actress/influencer again became a part of the news headlines when she posted a picture of herself with Kim Na Young and Hana (girl members of Gugudan) on Instagram. Even though she had covered their faces with stickers, it only took a few seconds for K-pop fans to figure out the truth. To give you a little backstory, Han Seo was a former trainee at Jellyfish Entertainment, the same label company that debuted Gugudan. Now, even though the picture might have been from the time when all three girls were a part of the same organization, the fans couldn't care less. As soon as this picture went viral, fans started attacking both Kim Na Young and Hana for hanging out with Hee.
Selling Drugs to B.I.
Another highlight of Han Seo Hee's controversial career came forward when B.I., the leader and songwriter of the seven-member boy group, left his group. While the reason for his leaving was alleged drug use and not Hee, it was clear that he got all those drugs from someone close. Later, chat screenshots were released to the public, which made it that Hee was selling those drugs to B.I.
MONSTA X's Wonho and Shownu
Among all the controversies in Hee's life, this was the one that became extremely popular. Last year, when Wonho left his boy band, Monsta X, Hee's girlfriend, Jung Da Eun, claimed that he owes her a substantial amount of money. Though this claim could have been real, Han Seo Hee ignited the entire episode by stating that Wonho is a talentless singer. She even went on and said that Wonho used to drive as a minor, consume drugs, and tried stealing. As far as Shownu is concerned, Hee stated that the 27-year-old singer dated a married woman and she had a conversation with the husband of the same woman. There you have it; these are some of the most controversial events in Han Seo Hee's life. We really hope that Hee stops at these controversies! But, everyone knows that's not going to happen anytime soon.